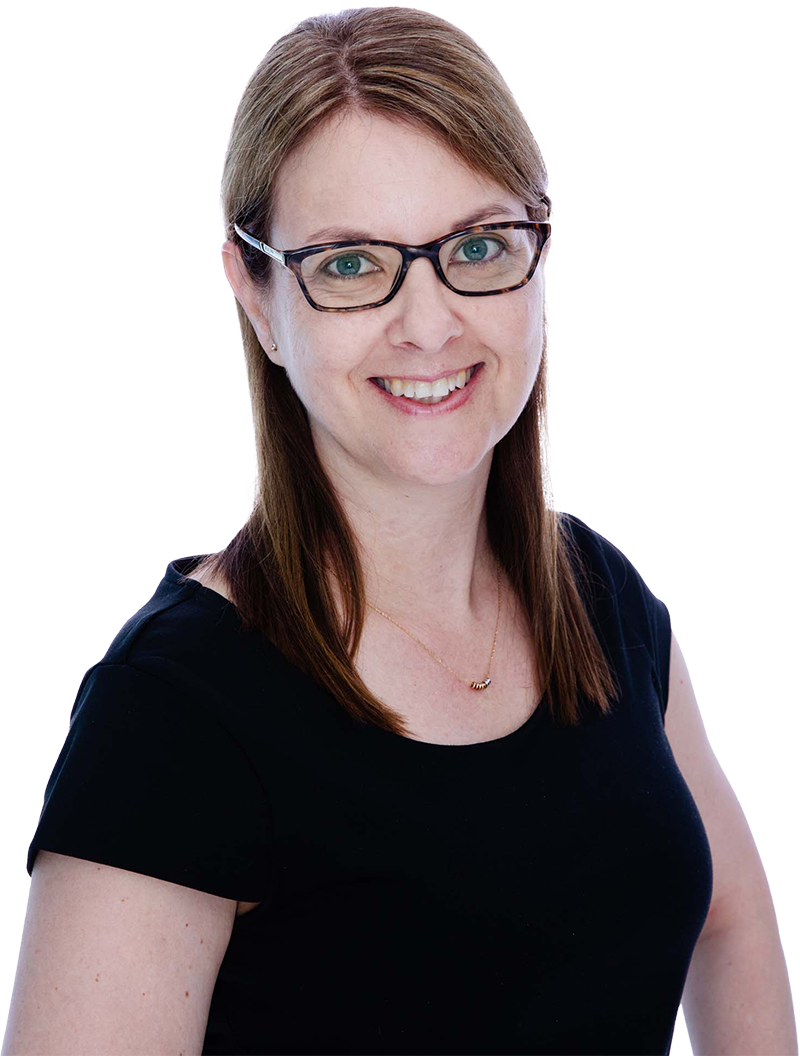 Michelle Zillmann
Director, Intrinsic Studios
Michelle provides the essential development programs and extra curricula to ensure all students achieve their recreational and vocational goals in dance. Michelle is a qualified and registered teacher, holding a Diploma of Dance Teaching and Management, an Associate Teaching Diploma with the Australian Teachers of Dancing (ATOD), a Certificate IV in Dance Teaching & Management, and Acrobatic Arts Certification. Her commitment to teaching safe dance techniques based on anatomy and kinesiology led to her receiving an ATOD Bursary Award in 2008.
Michelle trained in Classical Ballet, Jazz and Tap from the age of four (Royal Academy of Dance (RAD) and Commonwealth Society of Teachers of Dancing (CSTD)). Throughout her years as a dancer, she regularly performed in theatrical productions, television shows and at major sporting events (Broncos/Channel 9 Cheerleader).
In 1990, Michelle commenced teaching Jazz at the Rochedale Sports Action Fitness Centre alongside her sister. She established the beginnings of Intrinsic School of Dance in 1993, and is now celebrating her 30th year as Principal Teacher and Director at Intrinsic Studios.
When Michelle isn't sharing her love of dance, she enjoys spending time with her family (two sons and a very spoilt kelpie). As well as being a qualified dance teacher, she holds a Bachelor of Applied Science (Honours) in Natural Systems and Wildlife Management.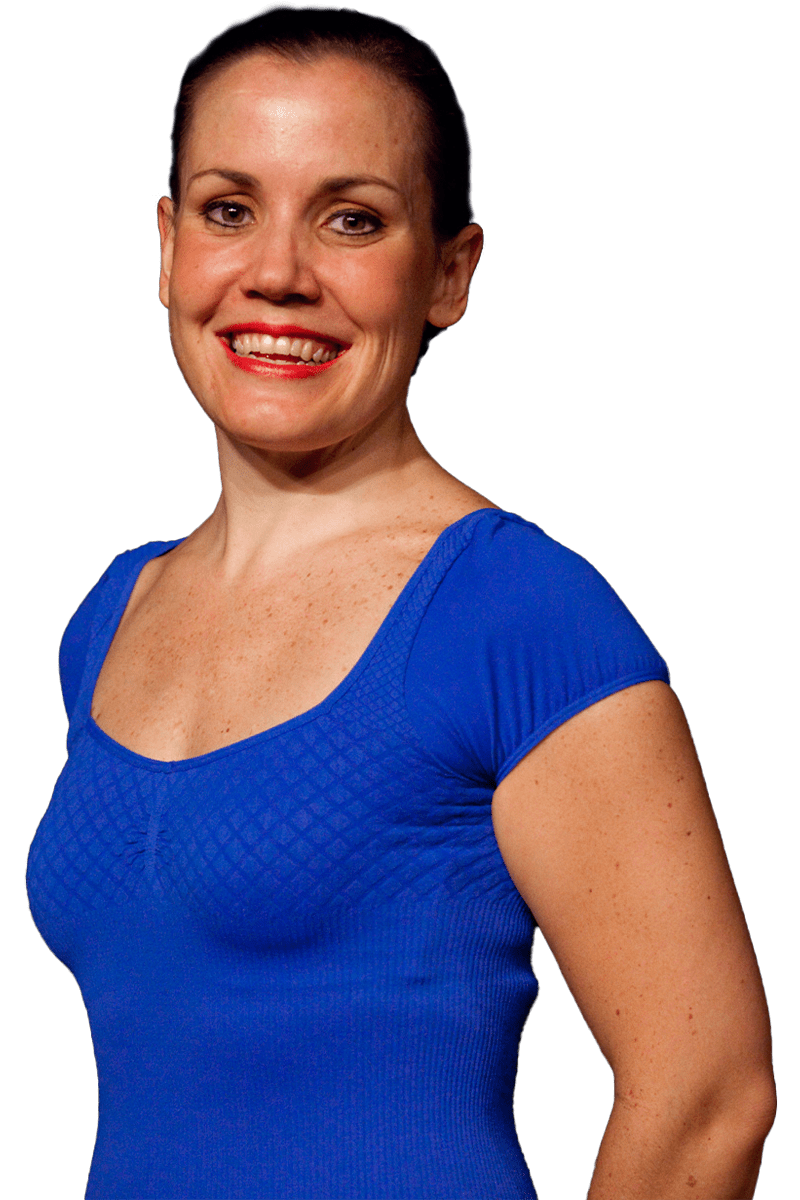 Zoë Bedford
Theatrical Dance
Zoë trained extensively in Classical Ballet, Jazz and Tap prior to completing her Associate Teachers Diploma under the Australian Teachers of Dancing in 2006. Her passion for dance and commitment to the dance school means that she has been a much-loved teacher over the past three decades.
Zoë began studies in a Bachelor of Primary Education before switching her focus to dancing. Her portfolio includes being a teacher in Kinda Dance (6 years), a member of various dance troupes, and a loving mother of three.
Zoë coordinates many of the Jazz and Tap classes offered at Intrinsic Studios, but is also greatly relied on for her teaching skills in Ballet, Contemporary and Hip Hop.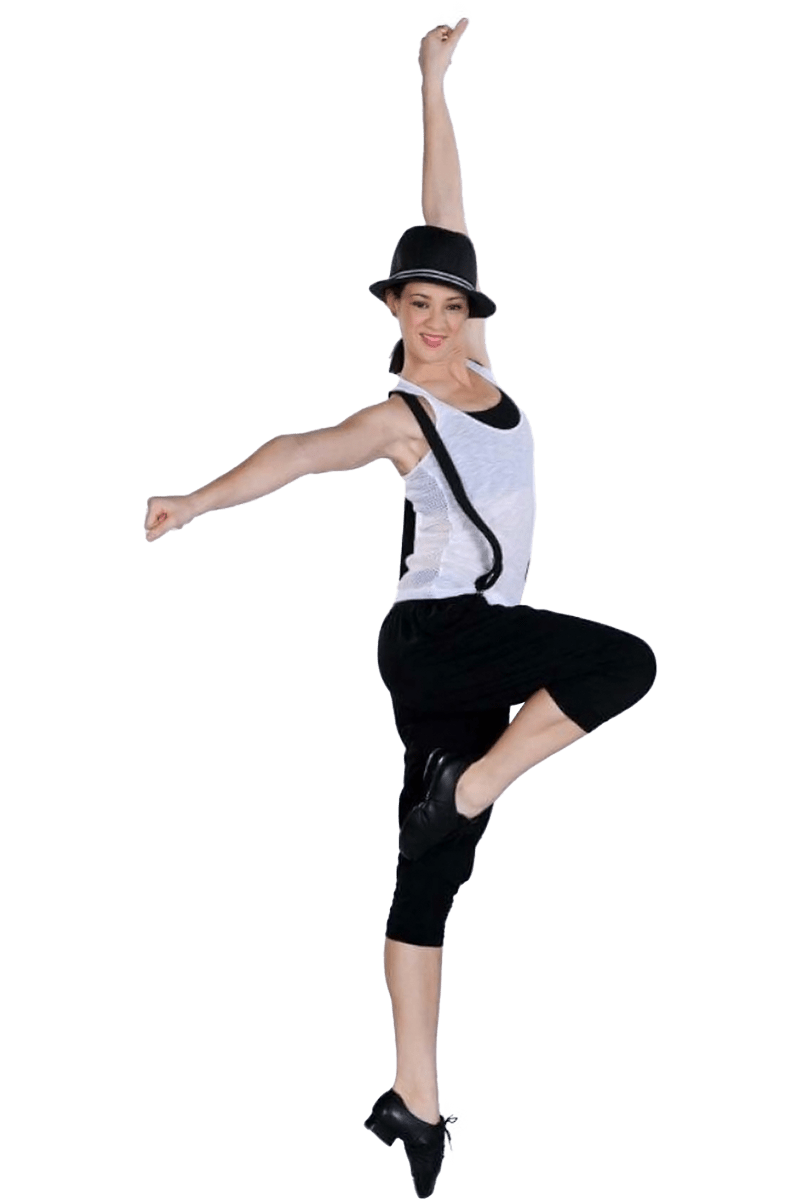 Sharnee Bond
Contemporary and Theatrical Dance
Sharnee trained at Intrinsic School of Dance for 11 years before being accepted into the Queensland Dance School of Excellence (QDSE) in 2009. She furthered her studies in Ballet, Pointe, Repertoire, Pas de Deux, Contemporary and Jazz, and when graduating from QDSE, was invited to train with Lucid Dance Theatre (Brisbane's Premier Contemporary Ballet Company). Instead, Sharnee devoted her dance passions to the students of Intrinsic School of Dance.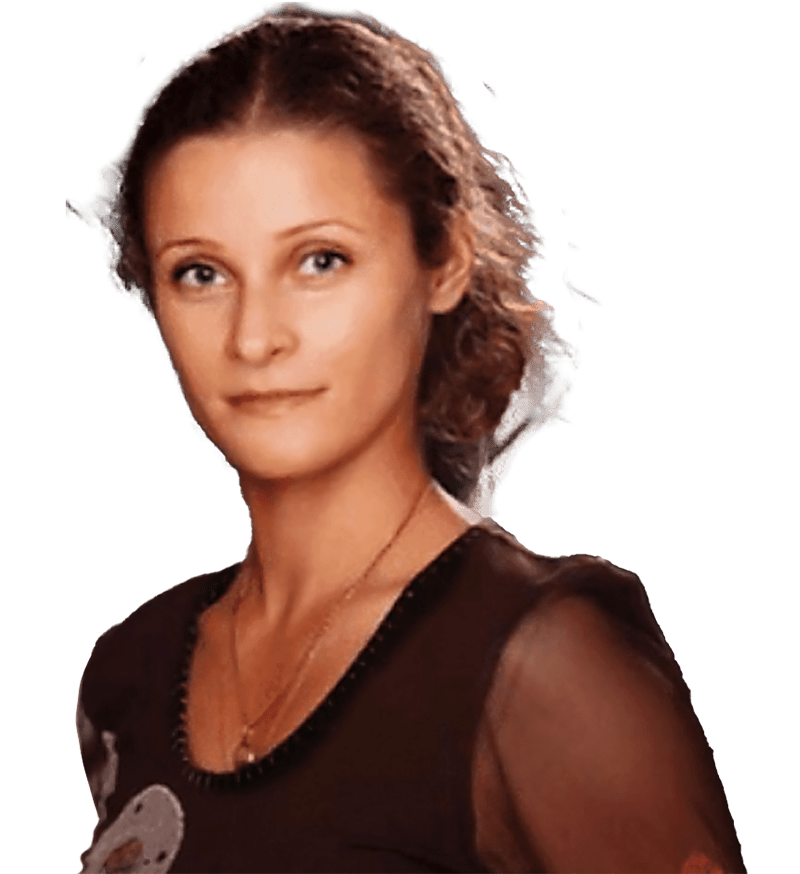 Alina Pavlovskaia
Classical Ballet
The wealth of knowledge Alina shares with her ballet classes extends from her 19 years' experience as a professional ballet dancer (opera and corps-de-ballet) in leading Russian theatres and around the world. She completed a Bachelor of Fine Arts (BFA – Ballet) and Master of Fine Arts (MFA – Ballet) at the Vaganova Ballet Academy (Saint Petersburg).
Alina has performed in many productions for The Mikhailovsky Theatre Ballet Company (Swan Lake, Nutcracker, Cinderella, Giselle, Sylph, Laurencia, Vain Precaution, Flames of Paris, Spartacus and Don Quixote), as well as at Na Neve Childen's Theatre (Seven-Flowered Flower, The Snow Queen, Firebird, The Scarlet Flower, Mowgli, The Golden Key, The Adventures of Pinocchio, The Adventures of Puss in Boots, The Tale of Vasilisa The Beautiful, The Frog Princess, The Adventures of Leopold the Cat and Mistress of Copper Mountain).
Having recently settled in Brisbane, Alina is now an inspirational Classical Ballet teacher at Intrinsic Studios.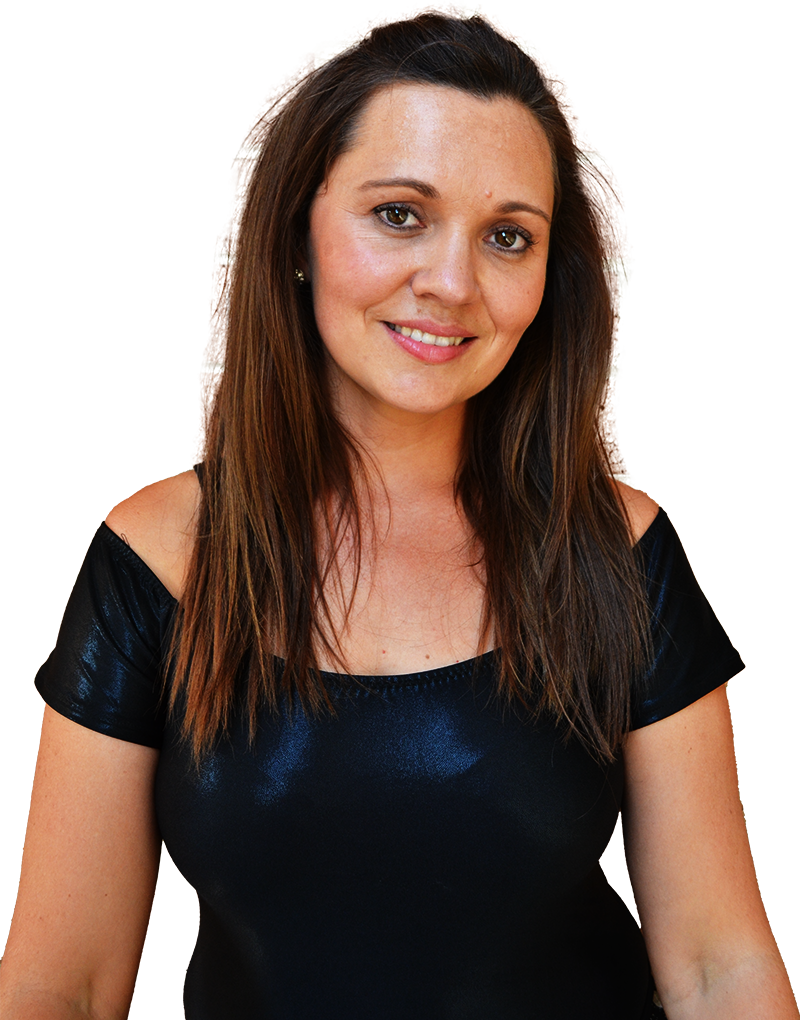 Anne Clarke
Acrobatic Arts
Anne has danced for over 30 years, and was the proud Director of KIDZ Performing Arts Studio before becoming a valued teacher at Intrinsic Studios in 2021. She is an experienced and passionate Acrobatic Arts Certified teacher, and has completed extensive training in Aerial & Back Handsprings, Contortion & Flexibility and Hand Balancing. Anne focuses on technical progressions with her Acrobatics students to ensure their safety at all times. When Anne isn't dancing, she is a Mum, Wife & Teacher Aide.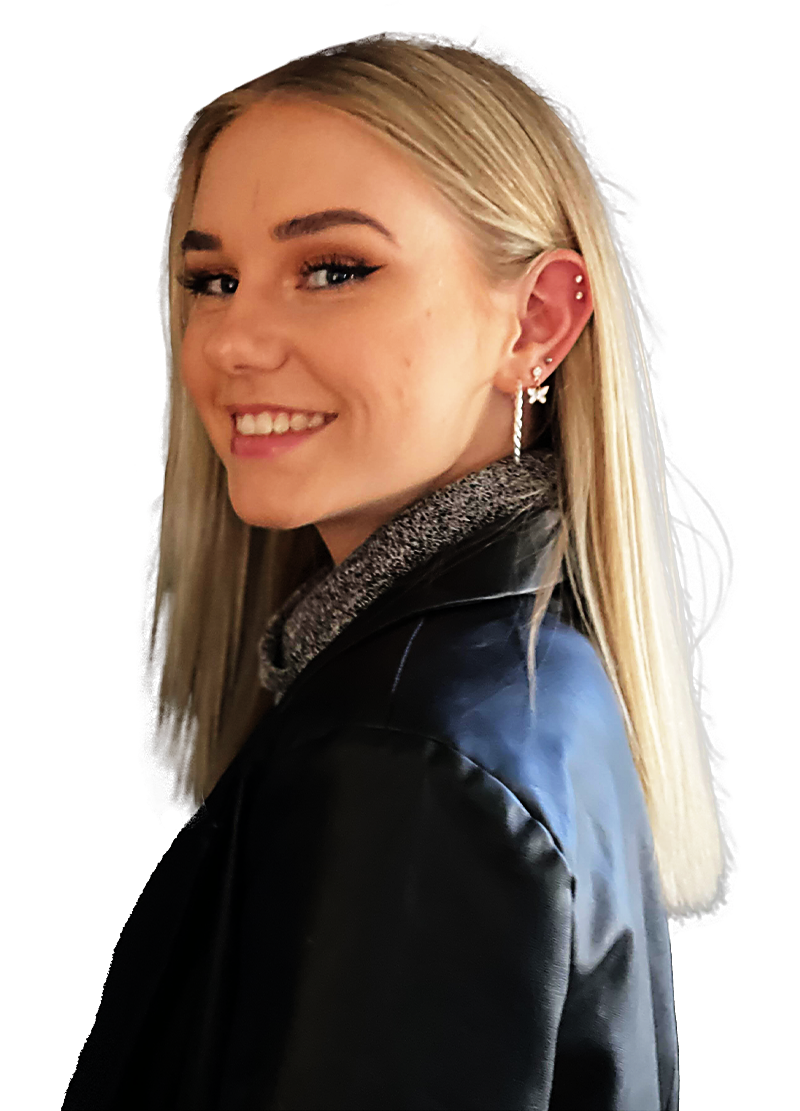 Luchel Oegema
Contemporary and Theatrical Dance
Luchél was a passionate dancer throughout her childhood, becoming a Junior Assistant at the age of 14, and joining our teaching staff when she was 18. While completing her Certificate IV in Dance Teaching and Management, Luchél has become a much-loved teacher at Intrinsic Studios.
Luchél's talents in performing, choreographing and teaching have been well recognised over the years. She was Dance Captain for her senior school in 2019, and received an Excellence Scholarship when auditioning for QUT's Bachelor of Fine Arts (Dance) in 2020. Throughout 2019 and 2020, Luchél was also a member of the Australasian Dance Collective's Youth Ensemble (ADC). She loves to teach all styles of dance, but her creative artistry is especially evident when teaching Contemporary.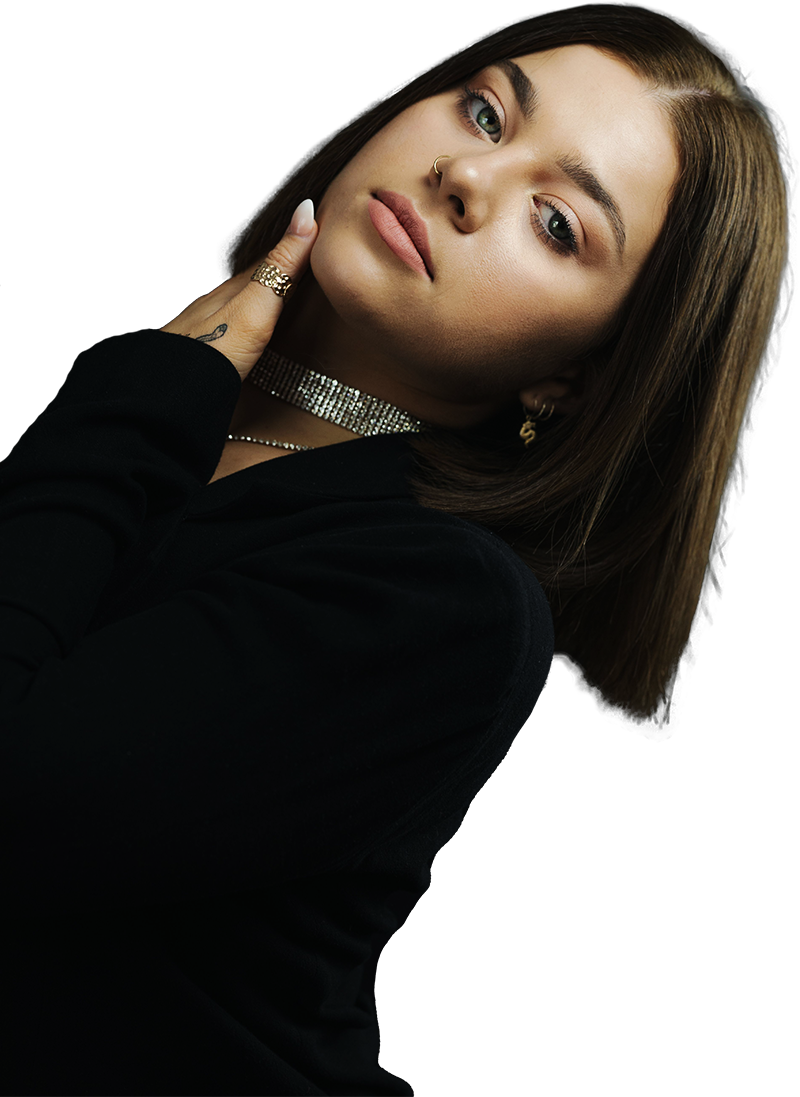 Danica McKenzie
Hip Hop
Danica trained at Intrinsic School of Dance for 11 years before becoming a Junior Teacher at the age of 16. She has since been a regular teacher for many studios across Brisbane and the Gold Coast, and is currently a resident teacher for VHub Dance and Mad Dance House in Brisbane.
Danica completed a year of full-time training at Global Dance Pro in 2017 and has since become an independent artist in the Brisbane dance scene (music videos, festivals, brand campaigns and corporate gigs). She has been contracted with cheerleading teams including Gold Coast Titans, Brisbane Broncos and Brisbane Silver Bullets, and is also a member of the popular Brisbane girl group company, Pink Matter.
Danica is constantly broadening her skill set by training with some of the best industry leaders in Australia and Los Angeles. She loves to inspire her students with the latest and greatest Hip Hop moves.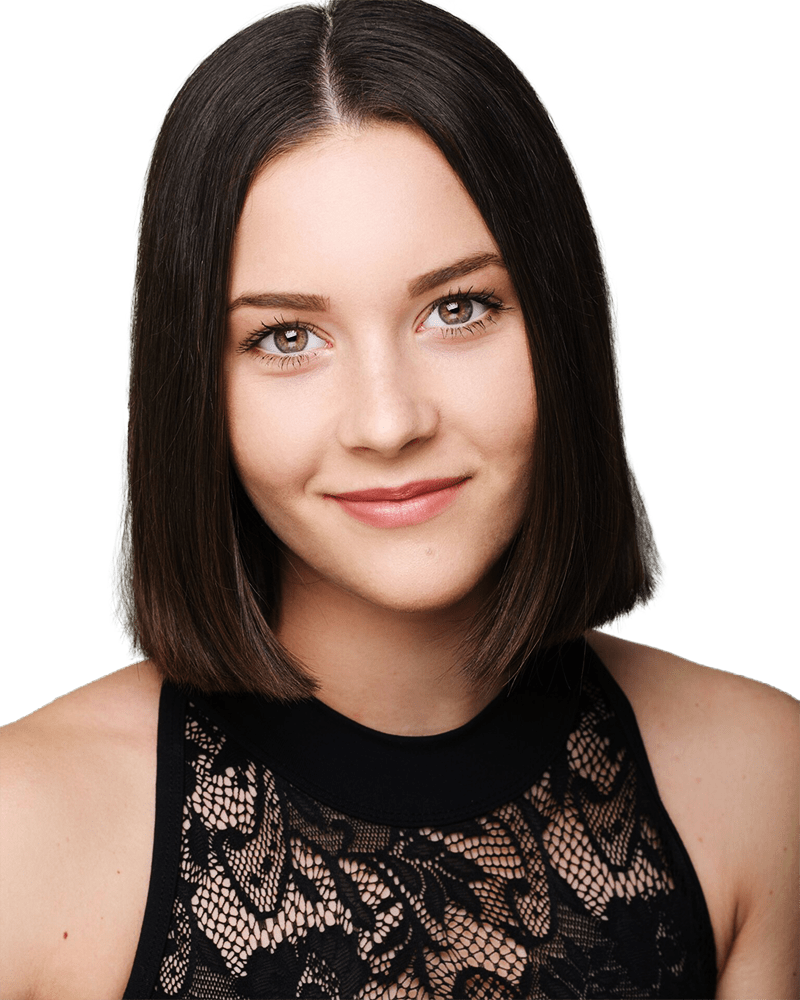 Taylah Newton
Theatrical Dance
Since the age of three, Taylah has trained in multiple dance styles at various schools including Intrinsic School of Dance. She has accomplished her CSTD (Commonwealth Society of Teachers of Dancing) Jazz Teaching Certificate, a Certificate III in Dance Studies, and an Advanced Diploma of Performing Arts at Conroy Performing Arts College.
Taylah's various experiences as a dancer include performing on Royal Caribbean's 'Quantum of the Seas', and at Disneyland California Adventure Park (Los Angeles). Taylah has worked full time as a dance choreographer at Hong Kong International School and Kennedy ESF School Pok Fu Lam, as well as teaching and choreographing competition routines and Musical Theatre productions at various dance studios and schools (including Canterbury Dance Company).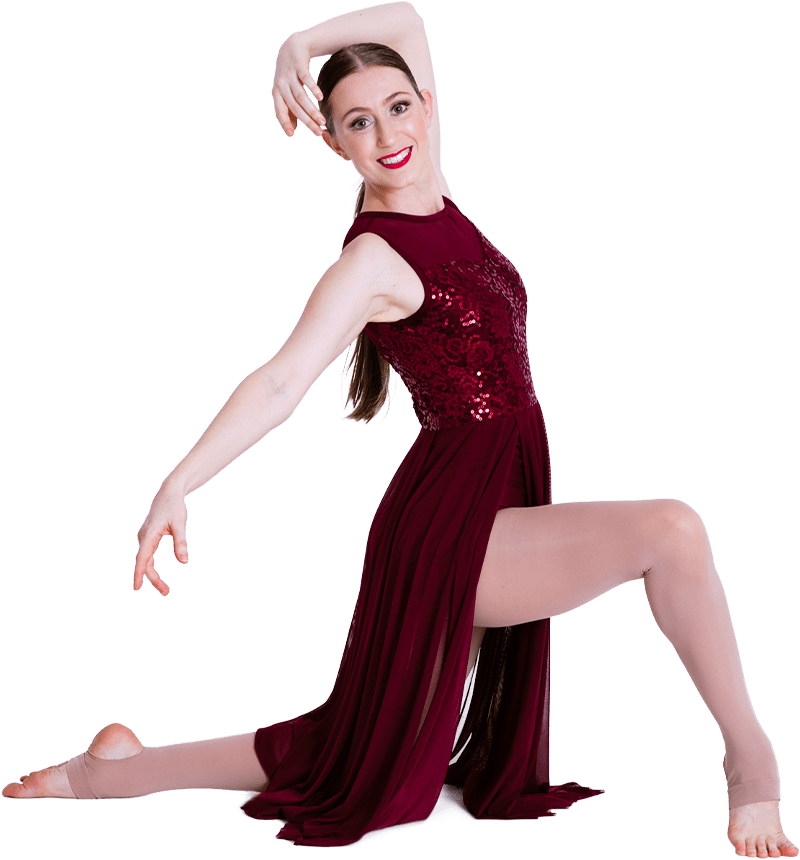 Lisa Anderson
Classical Ballet
Lisa is one of our most experienced members of Intrinsic School of Dance, having commenced lessons as a three-year-old back in 1993. After completing her ATOD examinations, she thrived as a Classical Ballet teacher, and continues to be much loved by the higher-level Ballet classes at Intrinsic Studios.
Away from dancing, Lisa is a Biomedical Scientist (Sequencing Manager of a Clinical Genomics laboratory) which greatly assists her in sharing knowledge of Anatomy and Physiology when guiding technical development and ensuring safe dance practise.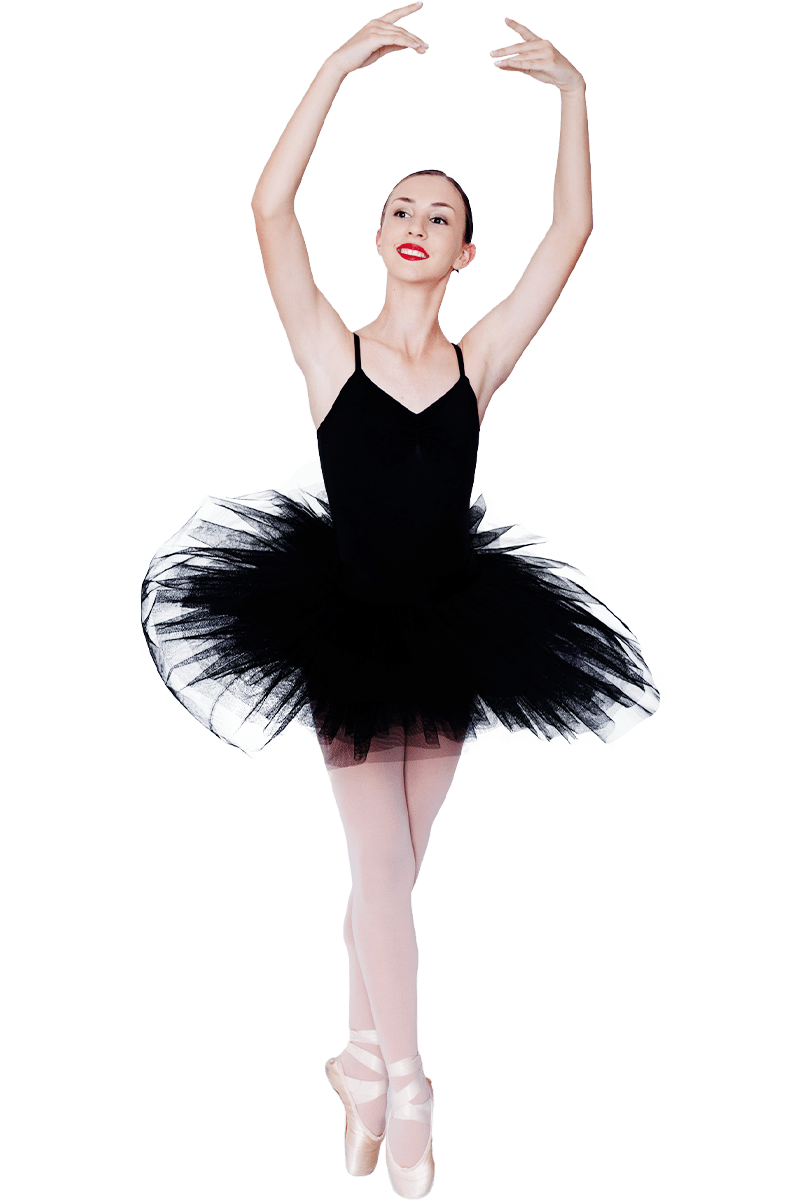 Hannah Elphick
Contemporary & Theatrical Dance
As a young child, Hannah was a talented gymnast and artistic roller skater. She commenced her journey at Intrinsic School of Dance in 2015 (Ballet, Jazz, Tap, Contemporary and Musical Theatre), and after successfully completing her Elementary exams, she was awarded an ATOD Bursary to support her training as a dance teacher.
In 2021, Hannah became a pre-professional Contemporary artist in the Australasian Dance Collective (ADC) Youth Ensemble. She is proud to share her talents and experiences with many Ballet, Contemporary and Jazz students at Intrinsic Studios.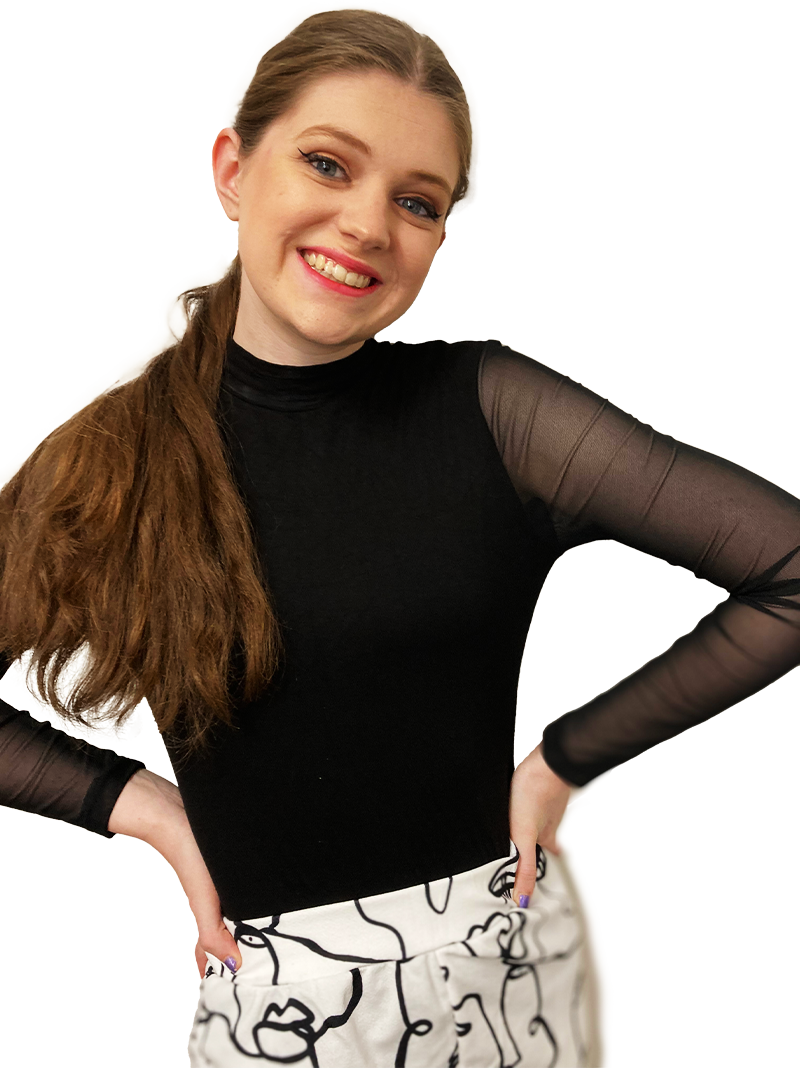 Caitlyn Hermann
Musical Theatre
Caitlyn has been a valued member of Intrinsic School of Dance since 2013 (Classical Ballet, Jazz, Tap, Lyrical, Contemporary, Hip Hop and Musical Theatre). She is currently studying a Bachelor of Music at The Queensland Conservatorium of Music and is an outstanding musician who has been involved with the Queensland Youth Orchestra, Young Conservatorium, CGEN, Creative Generation Voices and many ensembles at Brisbane State High.
Caitlyn has played lead roles in multiple productions (most recently Dorothy in 'Dreaming of Oz'), and loves to share her wealth of experience with all her Musical Theatre students.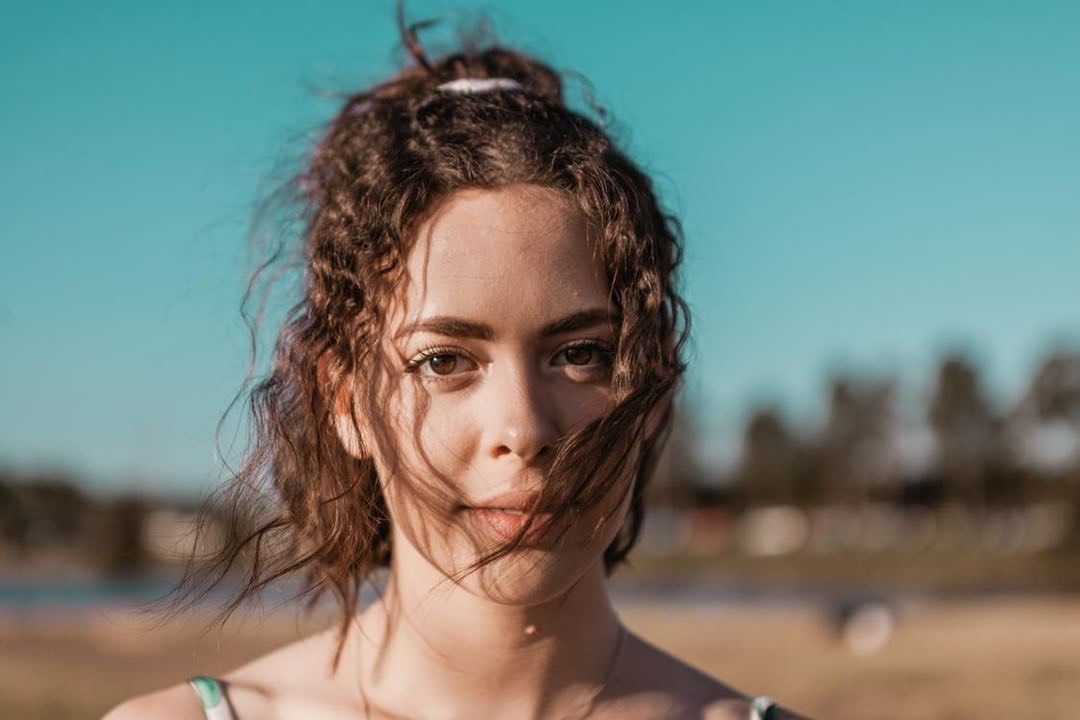 Imogen Hasney
Contemporary, Hip Hop & Theatrical Dance
Since the age of five, Imogen had a persistent passion for dance that drove her to train extensively in Classical Ballet, Jazz, Musical Theatre and many modern dance styles. After completing two years of full-time training at Conroy Performing Arts Centre, she went on to perform as a dancer at Dreamworld where she continues to brighten the days of countless guests. Imogen has taught at numerous schools and studios around the Gold Coast and Brisbane, and is never more content than seeing improvement and the joy of dance in her students.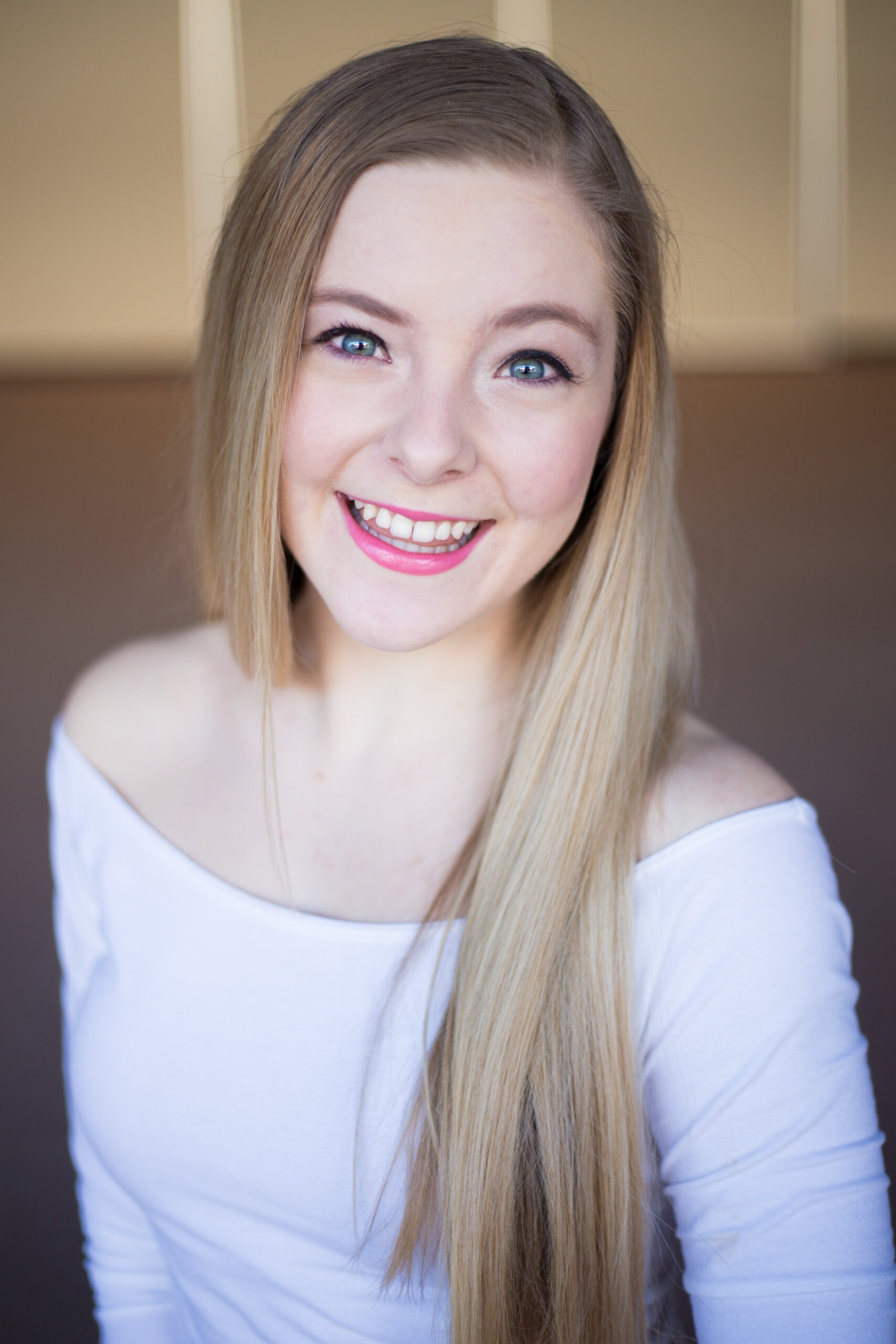 Jessica Gollé
Guest Teacher
Jessica Gollé is an impassioned performer who grew up at Intrinsic School of Dance and has extensive experience in Jazz, Tap, Ballet, Contemporary, Hip Hop, Musical Theatre, Voice and Acting. Her passion and talents have led to many performance opportunities including being Tinkerbell and Alice and Wonderland at Tokyo Disneyland; a local performer at Dreamworld, Movie World and Paradise Country; and being the Queensland Event Co-ordinator for Bluey Live, Bluey show host and Puppeteer for Bluey's Big Play.
Jessica is an inspiration to all her students by providing a fun and vibrant atmosphere in classes whilst sharing her ongoing love of dance. She has completed a Bachelor of Entertainment Industries (with Distinction) at QUT, where she has created further industry connections and widened her knowledge of the performing arts industry.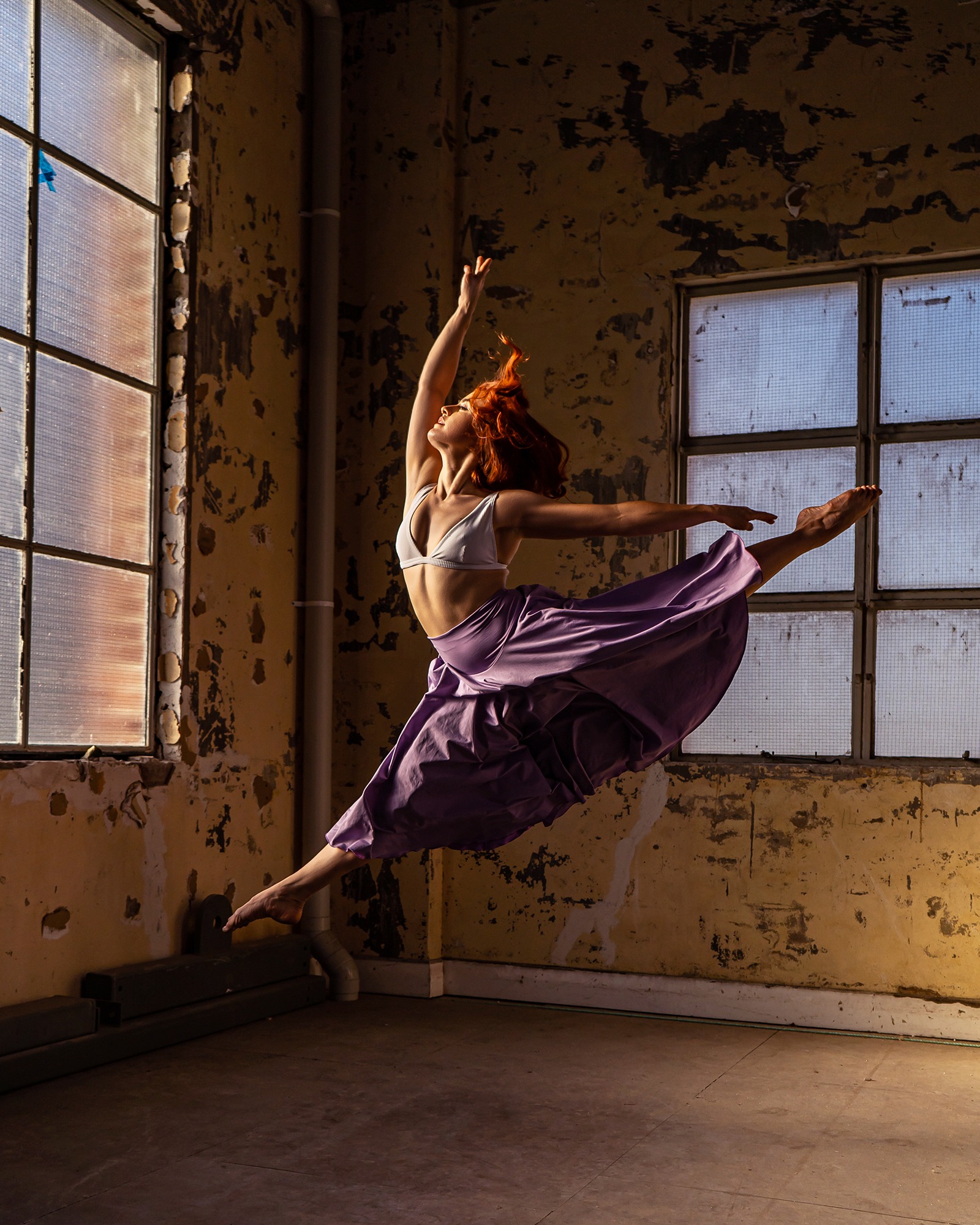 Demi Jenkins
Guest Teacher
Demi is a multi-faceted performer and choreographer who has tread the boards both in Australia and overseas. Demi began full-time study at Dance World Studios and continued her training at RAW Company.
Demi has danced for the likes of Jessica Mauboy and Samantha Jade. She has also performed in and choreographed for many Gala Nights and Conferences. Her Film and TV performing credits include the Lord Mayors Christmas Carols 2021, Baz Luhrmann's untitled film 2020, Gold Coast designation TVC 2021, and choreography for the 2021 Dairy Milk Classic TVC for Bega.
Demi has recently performed at the Brisbane Festival in Oscar Pro Co's "Razzle Dazzle Riot"; Hugh Sheridan's show "Hughman" and South Bank's Christmas Show as a roller-skating & singing mousey villain. As well as dancing/teaching, singing and acting, her expertise extends to fire twirling, stilt walking, roller-skating and hula hooping!
Intrinsic has always been home to Demi and she enjoys teaching in the place where her passion for dance first began.